In this series of artworks, Fatima depicts the contexts in which smuggling and trafficking thrive and ways in which protection services are delivered to persons of concern.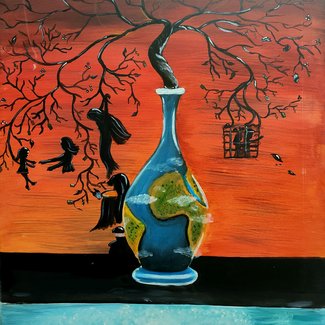 Name: The tree of darkness
Description: The author depicts the dark side of humanity as a tree growing out of the world, and whose fruits are the different forms of human trafficking. Poverty, political instability, conflict, violation of human rights, corruption, and mass displacement of populations provide fertile ground for human trafficking to thrive.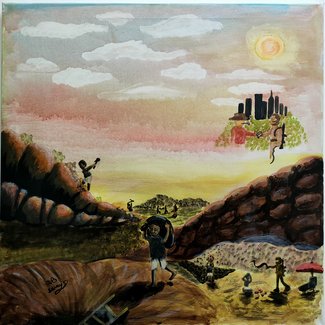 Name: The pains of labour
Description: Thousands of asylum seekers, refugees, and migrants find themselves trafficked and forced into illegal, difficult, or dangerous work, often without pay and kept in inhumane conditions where they are subjected to threats, force, or even harm while in the hands of traffickers or people they have been sold to.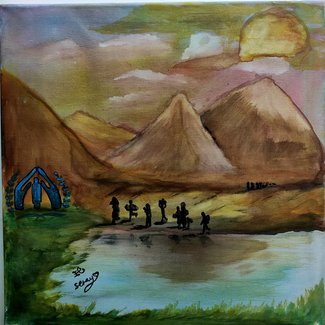 Name: A place of refuge
Description: The author depicts UNHCR as the place where those who flee their homelands can run for protection and enjoy their fundamental rights, free from persecution and exploitation.