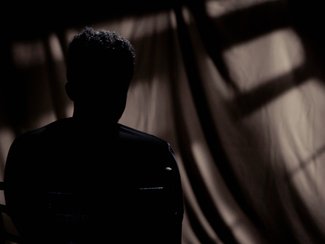 A journey towards the unknown
After the murders of his father and brother by Al-Shabaab militants, 15-year-old Saeed felt at risk. He left his home in the central city of Buloburde to seek security and opportunity elsewhere in Somalia. He left behind his mother, sisters, girlfriend and everything he knew
But once Saeed started moving, it became hard to stop, as nowhere felt secure. Al Shabaab was always a threat.
"I didn't intend to leave my country. I just wanted to go to a different part, where I could be safe, and pursue an education," he says.
Young and scared, Saeed was easy prey for smugglers, who persuaded him that safety and opportunity lay not in Somalia but much further from home. They promised an easy journey, following in the footsteps of many before him, from Somalia to Ethiopia, Sudan, Libya, and across the Mediterranean Sea, to Europe.
The story of a simple journey to a promised land was beguiling, but it was a lie. "Frankly, I had no clue about the journey," Saeed says. What he did know was that whatever dangers the journey might hold, being captured by Al-Shabaab "would be worse".
Every year, thousands put themselves in the hands of smugglers and traffickers to move from the East and Horn of Africa and the Sahel to North Africa and Europe. In Somalia, the dangers of life within Al-Shabaab's many rural strongholds force many, especially young people, to flee in search of protection and livelihood opportunities beyond forced recruitment into the militant group. The perilous yet well-trodden smuggling routes are used by refugees, asylum seekers, victims of trafficking, unaccompanied or separated children, and migrants. The risks of physical and psychological abuse, gender-based violence, kidnapping for ransom, extortion, and abandonment in the desert are well-documented, yet they remain little-known among many of those embarking on such dangerous journeys.
Saeed left with a large group of 48 young Somalis who managed to reach Libya without incident, but once there everything changed. Instead of being transported on to Europe, as promised, they were held for ransom and detained in a warehouse, like cattle, as the smugglers sought to extort money from their relatives.
Saeed, like the others, was beaten and tortured. Some were chained up and electrocuted, all were mistreated. They developed rashes on their bodies from the unsanitary conditions, were fed a single bowl of plain pasta each day, and given water laced with petrol to drink. When the smugglers could not reach Saeed's mother to demand payment, they gave up beating Saeed, yet he remained trapped in Libya for five months.
The nightmare felt endless until, one day, Saeed spotted his girlfriend Maryam among a group of new arrivals. Saeed had left Maryam in Somalia, so seeing her in Libya was a shock, but also a glimmer of light in the darkness he was living through. "Thanks be to God, one day I saw Maryam there," he says. "It was a good day, a great day, a wonderful day for me!"
Maryam, too, had suffered on her journey and in captivity, as Saeed discovered. "What happened to her isn't anything I want to think about. Sometimes it's better for us to forget bad memories," he says.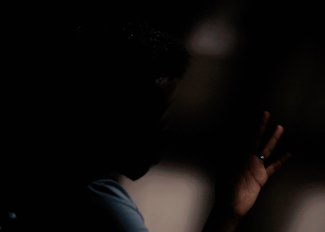 At night, the smugglers would select girls and take them out of the warehouse to rape or abuse them, or loan them to other men in exchange for money. "It was very hard for the girls," says Saeed, who was left feeling powerless, and guilty. "The situation was out of our hands, and we couldn't help them."
In the end, their saviour took an unexpected form: war. During an upsurge in fighting in Libya, as the bombs drew closer, Saeed took advantage of the chaos to escape, and made for the Tunisian border, where he was immediately arrested, but this time by the authorities. He was detained again, but at least he was safe.
Meanwhile, Maryam had boarded a vessel bound for Europe but after it ran into difficulties the passengers were rescued and also taken to Tunisia where she and Saeed were reunited once again. When they each were forced to flee Somalia, they did not imagine the road to safety could be beset by such desperate perils, but despite experiencing such hardships they are now planning their future together.
Saeed blames the smugglers who took advantage of him, and their network of deliberate disinformation, for leading him into his ordeal. "They convince you to go to Europe and start a bright future out there, as simple as that," he says. "They lie to the youth."
ENDS