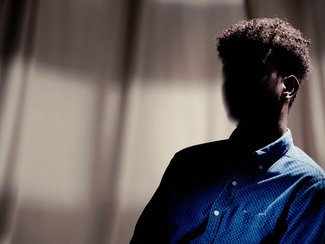 'You will die a thousand times'
Born in Eritrea, Jamal was just a young child when his parents fled to Sudan.He grew up knowing little beyond the refugee camp he called home. As a teenager, he felt trapped and, like so many others, longed for wider horizons and greater opportunities.
"I wanted to search for my freedom—and fight for my freedom—and not feel like I am living in a cage," Jamal, now aged 17, says. Like many youngsters growing up in camps created by protracted crises, Jamal wanted more from life, but could find few opportunities and fewer legal routes of escape. East Sudan hosts one of the longest-lasting refugee situations in the world, since the first influx of Eritrean refugees half a century ago, with two out of every five refugees having been there for over 20 years, and half of them born in the camps.
One day, without telling his parents or six younger siblings, he joined some other young men from the camp and set out on a journey north, heading for Libya, the Mediterranean Sea, Europe, and a new life. It was, for them all, a moment of hope and excitement.
"When you start the journey, you think you will just arrive easily. You think you will just take a bus and arrive at your destination," he says. "The truth is completely different: you discover that you have put yourself in trouble."
Jamal had heard something of the dangers that might lie ahead—harsh travel, hunger, and more—but he went anyway. He dreamed of an education, healthcare, security, a job.."
It proved worse than he had been told, or even imagined. Jamal was unprepared for the violence and abuse he would suffer and witness at the hands of the smugglers controlling the route. "Going via tahriib is a slow death," he says, using a common term for irregular onward movement in which people are forced to move through criminal clandestine networks across borders.
At first, the smugglers treated Jamal and the other young men well, but when they were far from home and completely reliant upon the traffickers everything changed. Jamal had expected the harsh conditions, but not the "violence and torture".
Seeking freedom, he had instead found captivity. "They can sell you or do anything to you. Nothing is in your hands," he says. "Anything they ask of you has to be done."
In Libya, he was held in a warehouse with thousands of others. The traffickers would beat and torture their victims while forcing them to speak on the phone to family members from whom they sought to extort payments. "In the end, all they want is money. They tell you to call your family, so they pay the ransom," Jamal says.
Jamal had memorized some friends' phone numbers and when his turn came, the smugglers beat him as he spoke to them. The friends relayed Jamal's plight to his parents: it was the first news they'd had of him since he'd left.
The violence was constant, and sadistic: some were beaten with sticks or fists, others with rifle butts, some were electrocuted, and others had melted rubber poured onto their skin. "The pain would get very bad. You just feel like you are dead," says Jamal. During the months in the warehouse, some of his fellow captors died from the beatings.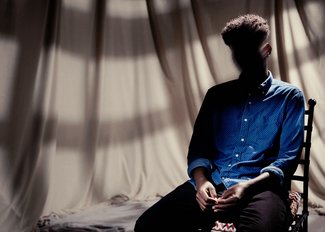 One day, during a rare break when captives were allowed out, and despite the fear of being seen by the guards and shot, Jamal made a bid for freedom, slipping away with a small group. Some were so grievously injured that they could barely walk, so "we all helped and carried each other," he says.
They made contact with friends who had gone before them and settled in Libya, and were given shelter where they could recover from their ordeal and their wounds. Some found casual jobs in Libya while others looked for a way onward to Europe. Jamal felt that his only hope was to continue his journey.
He eventually boarded a small, leaky and overcrowded boat on the Libyan coast. For those with second thoughts, the armed smugglers on the beach ensured there was no turning back. As Jamal puts it, "The only choice you have is to go on the boat and face your destiny: either you arrive, or you drown."
There was, it turns out, a third option. The boat's engine soon stopped working, and nearby fishermen alerted the authorities to their plight. Jamal and his fellow travelers were rescued and taken to Tunisia, where he now lives in the city of Medenine and receives both health and psychological assistance.
Looking back on his journey, Jamal says the worst was not the fear of drowning, but his experience at the warehouse in Libya. "When you are in the sea you are only facing one thing, which is death. But in the hands of smugglers, you will face torture…. It is more dangerous."
Jamal understands the desire to make a new life, but he warns those who want to make a similar journey to "think a thousand times about their families and themselves. Before you die in the sea, you will die a thousand times" at the hands of smugglers.
ENDS