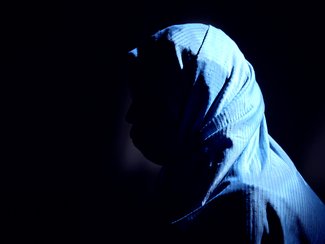 'I lost hope in life completely'
At home in Somalia, Amina was slowly losing hope. She had lost family members to war or illness, and lived in a region under the brutal control of Islamist Al-Shabaab militants. Alone, she could not imagine how to carry on. So when some young people in her neighbourhood heard they could make a new life elsewhere and began planning to leave the country, Amina, then 18, joined them. "Sometimes, life just forces you," she says of the decision.
The group of youngsters were told they would be taken somewhere better, and made their way by sea to Yemen, a country they knew little about but where they hoped to begin afresh. "I thought Yemen was a good place, a place where I could find stability, a better place to live," she says. It was not to be.
To her dismay, Yemen closely resembled Somalia, with its civil war and insecurity, criminality and lack of rule of law, poverty, a collapsed economy, and humanitarian crises. Amina arrived to find fighters in sarong wraps armed with assault rifles, just like in Somalia. "I was shocked after seeing that," she says. "I realised that the place I had arrived was just the same as the one I had left. Neither were stable."
She had little time to get to grips with the reality of her situation before her group was herded into a small wooden hut and locked up, held captive by militants. For 15 days they were starved, abused, and beaten. Some of the girls, Amina says, were raped.
In Somalia, "being alone, with no one to help me, without a family, was a problem," she says, "but it seems I left only to face worse troubles."
Eventually their Yemeni captors loaded them onto a boat that took them to Sudan where they were handed over to another group of traffickers. At this point, powerless and afraid, "I lost hope in life completely," she says.
Amina and her friends had become a commodity, treated like cattle, trapped in a foreign land where the only people they saw were the ones holding them captive. "It was just like Yemen: there were people guarding us, we were detained," she says, adding, "These people trade in human beings like they are animals."
On the fourth day they were loaded into a pick-up truck and driven into the desert. For 15 days, they were given no food and only filthy water tainted with petrol to drink. Some of her fellow travelers did not survive. "Thirst and starvation were killing us slowly," Amina says. "Whoever died on the way, their body was thrown right there, and the rest kept moving."
Eventually, they were told they had reached Libya, where things got worse still for Amina. "The suffering, the distress, the beating, the rape, they were even worse this time," she says.
The captives were beaten and tortured—Amina recalls some being hung up and electrocuted—in an effort to extract money from terrified relatives who heard the screams down the phone line. Amina had no relatives, nobody the traffickers could call, nobody who could send the money to purchase her freedom, but still, Amina says, she was beaten viciously, "till I almost died", and bears the scars to this day. She was also raped, and suffered other gender-based violence.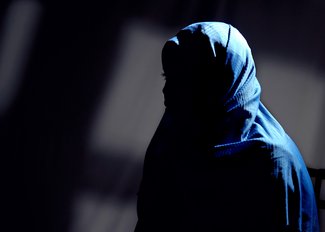 Finally, after a horrific 15-month ordeal, the abuse subsided and Amina was taken again to a boat, this time on the Libya coast. She did not know where it was headed but she clung to hope. "I used to tell myself that I would finally go somewhere better and have a good life with a bright future," she says.
The vessel set out at night but after just a few hours the engine stalled and the boat began taking on water. In a panic, some passengers fell overboard and were not seen again. As they bailed water from their sinking boat, Amina thought all was lost, when the Tunisian coastguard [TM6] appeared and rescued them. Aboard the Tunisian government vessel, at last Amina began to feel safe.
Life as a refugee in Tunisia remains tough, but she has found "stability and safety" allowing her the opportunity to think of the future and reflect on the past. Amina hopes to get an education and build a good life for herself, but has a warning for others, drawn from her own bitter personal experience.
"I would tell my sisters not to take this dreadful path. It is full of troubles, beatings, rape, torture, and misery," she says. "Only a person who has been through it can know how terrible it is."
*not her real name
ENDS