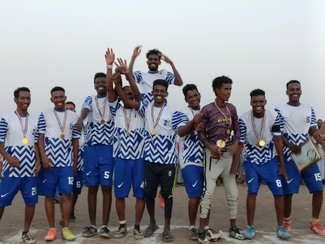 Youth Empowerment through Sport
Sport plays an essential role for young people by creating a safe and supportive environment. For young people and adolescents who are displaced, sports offers meaningful engagement that enhances their social inclusion and psychosocial well-being.
In refugee camps located in Kashm el Girba in eastern Sudan, as in most parts of the world, football brings people together regardless of their status around a common passion. For many refugees, It is a glimpse of home, a moment of inclusion, and a lifeline for many refugees.
Many people forced to flee, and in particular children and the youth, find themselves disconnected and isolated. TRS uses sport to help refugees regain a feeling of belonging and to strengthen links with the rest of the community, especially the host community, so that they can prosper. Sport also provides youth with safe areas where they can open up and interact with supportive peers.
A total of 8 football teams participated in the exciting UNHCR supported tournament which ran from 11 May to 29 May, 2022. The teams are: El Nile, El Ahli, El Nahda, El Shabab, El Enqaz, El Saham, Okubam and El Sahab.
The tournaments were facilitated and coordinated by TRS in Khashm El Girba.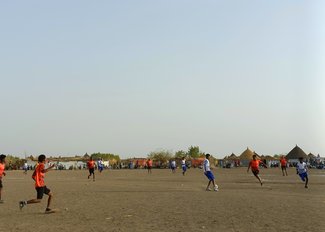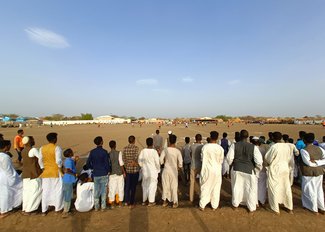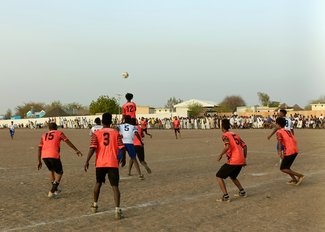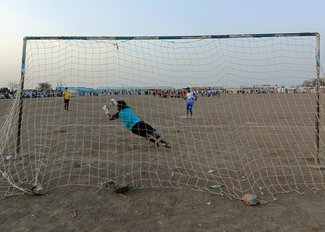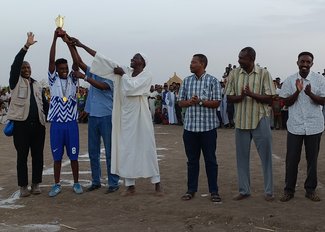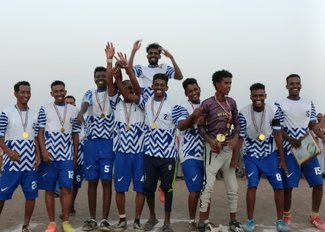 The UNHCR Khashm El Girba office supported a two-week football tournament in the Abuda refugee camp which saw 6 teams drawn from the refugee and host communities battle it out for the title.
The finals were held on May 18 between Gash and Amal football clubs. Gash won the tournament, achieving a 2-0 victory against Amal. Shrouk club came third while the Etihad Club came fourth. COR supported UNHCR and the refugee communities in running the tournament. The final event was attended by CEO of Wad El Helew locality, Youth Officer of Wad El Helew, Information Manager of Wad El Helew Locality, Chief from the host community surrounding the camp, Farmers Bank Manager and representatives from different law enforcement agencies in Wad El Helew locality. Awards were given to the best player, best goalkeeper, and highest goal scorer of the tournament. The four top teams received sports gear and equipment and 2 host community teams received footballs. The UNHCR Kassala operation has acquired sports gear and equipment for 28 refugee football clubs in the camps, and at the UAC Centre in the Shagarab Camp as part of its efforts in strengthening youth programming and engagement.