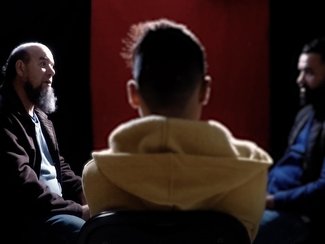 Mohammed, Ali, Ahmed: The deceit of the smugglers
Three Libyan men who escaped the war and came to Malta are sharing their experiences of travelling across the sea in smugglers' boats. Mohammed, Ali, and Ahmed came on two separate boats, Mohammed together with Ali, who is a teenager, and Ahmed with his wife and three children. They agree that the only thing the smugglers are interested in is their profit. They do not care if they put people's lives at risk.
"The smugglers I've met myself treated people like products. They don't care if people arrive or not as long as they get their money. From what I saw, they exaggerate, promising a safe arrival, that the engine is fast and the boat is clean." Ahmed says.

"Yes, smugglers have no honesty. They only care about money." Mohammed concurs.
They were all told that the crossing to Malta would take just a few hours, but it took three days. The boats were overloaded with passengers, they had no food and no water. The situation became so desperate that Ahmed had to give sea water to his children to drink, and when they arrived in Malta, they had to get treatment in hospital.
"Ayoub was next to me telling me, Dad I want water! I was scooping from the sea and giving it to him to drink and to the other children, Maria and Izza al-Din too. We arrived in Malta in a state of unconsciousness. It was all thanks to God that we didn't get kidney failure. We were drinking sea water from the second day." Ahmed recalls.
There were also other unforeseen problems during the journey. Ali, the teenager, was almost thrown into the sea because he picked a fight with some people who complained about how they had been treated in Libya. He felt he had to defend the honour of his country.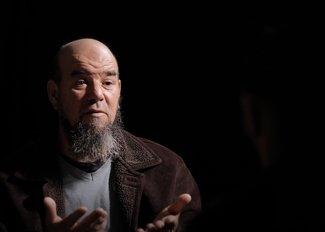 "The reason was that they insulted Libya, so I told them, don't insult Libya! They told me to shut my mouth or they'll throw me into the sea." Ali recalls.

"We had other nationalities with us, and you know what they are exposed to in Libya. It was a tense situation. The Africans are treated in a horrible way in Libya." Mohammed adds.
The driver of Ahmed's boat suggested they should return to Libya to get more food and water. Ahmed realised this was a trap and that the driver, who claimed to be a refugee, had been bought by the smugglers to take them back so they could extort even more money from the passengers. At last, both boats were rescued and taken to Malta. The three friends agree that they are the lucky ones. There are so many others who did not make it and drowned at sea.