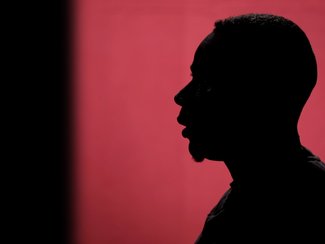 Suleiman: There was nothing but the sky and the sea
Suleiman travelled from Sudan to Egypt and from there was smuggled into Libya with his brother. Upon arrival they were held in a warehouse for three days before being released and going to Tobruk. Thinking they were being taken to Tripoli, they were shut inside a van with no view to the outside and arrived instead on a farm. A ransom of 15,000 Libyan dinars was demanded from each person for their release. They were stripped of their clothes, beaten, submitted to electrocutions and burnings while being weakened from hunger and thirst.
"They whipped us each time we were late with the payment. They hung us from the ceiling to torture us with electricity and put burning coal on our heads.The situation became worse day by day. So, we were afraid, and we spoke with our families."
To put an end to this torture Suleiman and his brother got the ransom money from their father, who had to sell their house. This spared them their lives, but when they were released in Misrata they decided they couldn't go back to Sudan after the price their father had paid to save them. But Libya was far too dangerous to stay in. They decided to go to Europe. One night, Suleiman and his brother got on a boat from Khoms to Malta. As day broke and they saw that the boat was surrounded by nothing by ocean and sky, they were filled with terror and hoped the journey wouldn't last more than a few days.
"Above you is sky and below is water, nothing else. There were women and children with us. It was a very difficult situation. You do not feel hungry or thirsty because you only want to arrive, for three days."
Fortunately, they were rescued from the vast emptiness of the sea and brought to Malta, putting an end to their perilous journey.