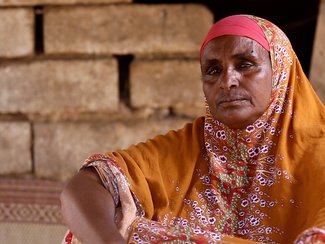 Abandoned to tahriib, a mother picks up the debt, and the pieces
The last time Haweya spoke to her son Hamza, he was about to board a boat across the Mediterranean Sea. "Mom, pray for me and let all the neighbours pray for me!" he told her over the phone.
In the two years since, Haweya has heard nothing. "I am a person who lost her child," she says. Haweya has been left heartbroken by her son's disappearance, but it has also left her indebted, after she was forced to raise a total of US$15,000 to secure his release from the criminal gangs who held him captive in Libya. It is an immense sum in a country where most get by on less than US$2 a day.
Haweya describes Hamza as a well-behaved son and "the kindest of my children". He grew up with his four siblings in Burao, a city in the northern Somali region of Somaliland. He was a good student and Haweya imagined that he might eventually become a doctor. But one day, aged 17, after eating lunch at home as usual, Hamza told his mother he was going to study, and never came back. "That was the last time we saw him," she says.
Haweya was distraught, and soon discovered that Hamza had gone with two friends to Libya on tahriib, a common term in Somalia for irregular youth migration in which smugglers offer people seeking passage to Europe the chance to travel now and pay later. Instead, they often find themselves on a perilous journey at the mercy of violent criminal gangs who hold them captive, torture them, and extort money from their families, forcing often poor relatives into unsustainable debt.
Haweya believes her son left in order to seek out a brighter future and to provide for his family, but instead his choice has cost them dearly, both financially and emotionally.
In the two-and-a-half years between Hamza leaving the family home, and his last phone call, Haweya went into unmanageable debt to pay many thousands of dollars in ransoms to various traffickers to secure her son's freedom, and onward travel. She hoped that if he was released and his journey succeeded, he would be able to find work in Europe and send money home to repay the debts and to improve his relatives' lives.
The family is poor—Haweya's husband is a policeman on a low salary—so when Hamza called saying the smugglers were demanding money, Haweya had to borrow from anyone she could to raise the funds: relatives, friends, neighbours, and local traders. "I went into debt for the amount they told us to send," she says.
The first time it was US$9,000, but instead of being released, Hamza was taken by another gang, and held captive again. "We lost him. For three months we heard nothing from him," she says.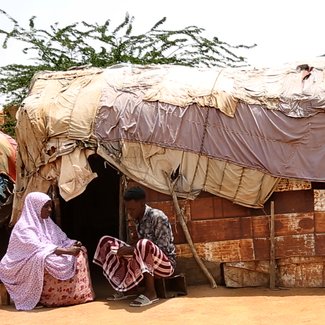 The long silences were almost as traumatic as the frightening phone calls. The next time he called, Hamza had escaped the traffickers, narrowly avoiding being shot as he fled, only to be arrested by Libyan authorities and put in prison, from where he was purchased by yet another gang. This time the demand was US$4,000. Haweya plunged the family into further debt to pay the ransom.
A month later, Hamza called once again, standing on a Libyan beach awaiting a boat to Italy, asking Haweya to pray for him.
"You know what a mother's heart is like when she has lost her children? Her heart is not there," says Haweya, who does not know whether her son is alive or dead.
The uncertainty is psychological torture, in addition to the economic burden. "What I want to know is what has happened. I want them to search for him in Libya, on Lampedusa Island, and in Italy," she says. "Only God knows what I have been through."
ENDS