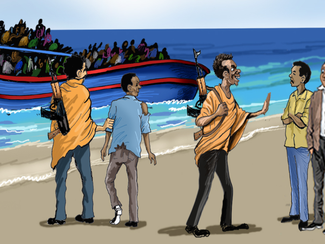 Somali Children's Book
This is the story of Ali. He lives in Somalia but can no longer see a future for himself there.  After talking to his friend Hassan, they decide to take the journey to Europe together. Along the way, they endure many difficulties and loses. Do they make it? Read to find out.
"The Journey" was created to provide  young people with an accurate picture of moving irregularly to Europe.
You can download the book by clicking the links below.